A Reflection from Pastor Pete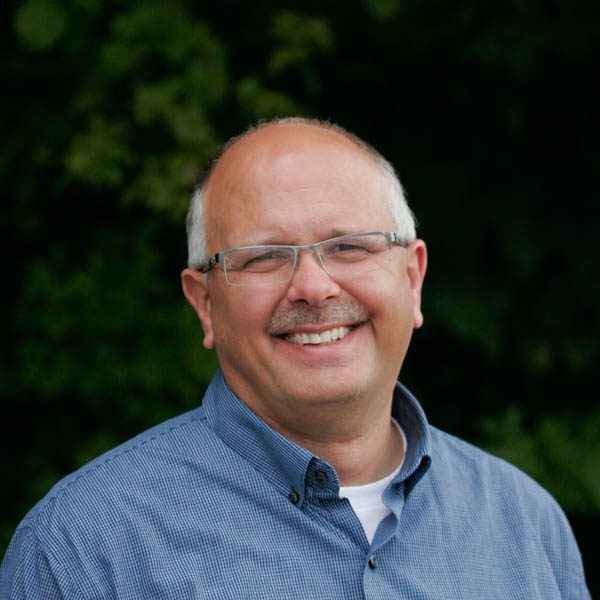 My favorite line in the Belhar Confession tells us that the church's job is to "know and bear one another burdens". I think about that a lot. Not the bearing part— the knowing. There are days when I think the church is really good at knowing each other and then other days I see we have such a very long ways to go. Some people want to be known and others don't.
I get it. Ours is a culture that hides weakness. I don't think I'm the only one who hunkers down and draws inward when the going gets tough. Add to it that our society values strength and happiness even when things are really weak and sad. We don't know how to lament. But in my lament is where I most often find God.
Church folks can be the worst. If we can fake it, we can make it. Or if things are really messy we just stop going to church. We distance ourselves from the only real thing that can put a healing salve on our wounds. Isn't it the Apostle Paul who said that to "fulfill the law of Christ, we must bear one another's burdens?" It was! Read Galatians 6:1-3. In order for a burden to be borne, it must first be known.
Sometimes I hear the words, "oh, I didn't want to bother you pastor." Please realize that listening to you and working on something together with the Lord, is never a bother. Let me shepherd you. Don't let Satan isolate you—-it's one of his primary arrows. I am available in the office most days. I care for this little church called Westview and the people within it.

Remember that wonderful line in the theme song from the old TV show Cheers. It's a tavern… but everybody knows your name. We like it when people know and call us our name. There is an intimacy and a fellowship that develops. If it can happen in a bar, it must happen in the church. Take a moment each Sunday to meet and talk with someone new. Westview is a friendly church, but it can be friendlier. As God brings new people each Sunday, be sure to say hello, introduce yourself and strike up a conversation in the fellowship room. I know you'll be blessed.
I began with the Belhar Confession. At the risk of getting too doctrinal, there is another confession. It is called the Belgic Confession. It has something to say about the church too. "They love the true God and their neighbors, without turning to the right or left, and they crucify the flesh and its works. Though great weakness remains in them, they fight against it by the Spirit all the days of their lives, appealing constantly to the blood, suffering, death, and obedience of the Lord Jesus."
This Sunday, make an effort to not "turn to the right or to the left" and meet someone new.
Anyway, that's how I see it.
Pastor Pete