A staff reflection from Caryn Boelema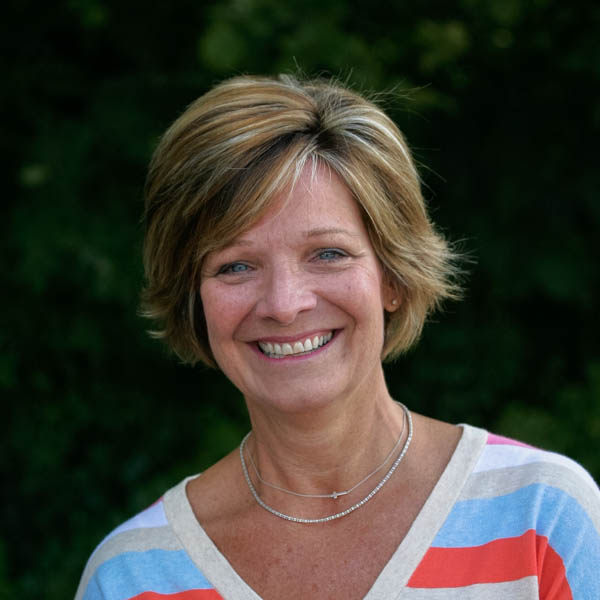 It's been said the music is the heart of the soul…or something like that. Music can lift our spirits, music can make us cry. I'm sure most of us can remember a certain time, at a certain place, where a certain song touched our hearts deeply. Perhaps it was in church, maybe on a date or with a group of friends, maybe while rocking your baby, or maybe at a very lonely and difficult time in your life…music "moved you to tears."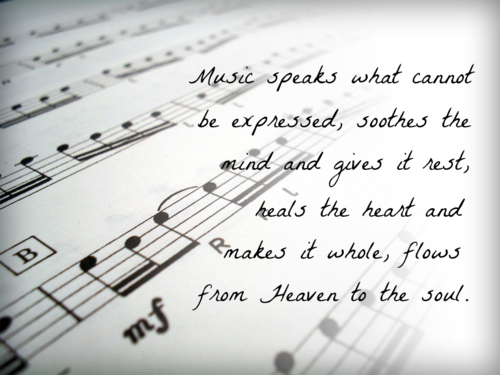 The Bible is full of songs, God commanded that there be singing, musicians were hired to provide music at the temple, the Psalms are songs, Mary sang a beautiful song after the angel told her she was going to be the mother of the Savior of the world!
From psalms to hymns to spiritual songs, God commands that we sing! It's not a choice, it's not a feeling, it's a command! And no one can do it for us! It's a part of our worship—expressing our love to our Father for the gift of His Son as payment for our sins. Oh my! How can we keep from singing His praise when we look at the cross!
This summer we were blessed with a gorgeous sunny day for our outdoor service. A couple of weeks afterwards, we received the most beautiful letter written by one of our "neighbors" who was home ill and not able to attend her church. She told us that her window was open and she heard the most beautiful "sound" wafting through the air—it was music! Music that filled her soul, songs that she knew and loved. She thanked us for bringing our service outdoors and filling the surrounding airwaves with Jesus music! She wished all churches would do the same so that "Jesus music" could be heard on every street corner around the world! What a blessing it was to know that our neighbors DO see us and they DO hear what's going on! They are blessed by Jesus' 'Light at 2929 Leonard" as we shine for him!
May Father continue to fill us with music—HIS music—and may we always remember that this is our gift to Him! Yes, He commands us to sing, but I pray that our hearts will be so full of love and gratitude for Him for the price He paid for our redemption, that we can't HELP BUT sing! Just look at the cross—how can we do anything but sing His praises! Let the Holy Spirit take control and PRAISE !!!!!
Worshiping our awesome Father, Jesus and Holy Spirit with all of you and SINGING HIS PRAISES!
Caryn