A Reflection by Pastor Pete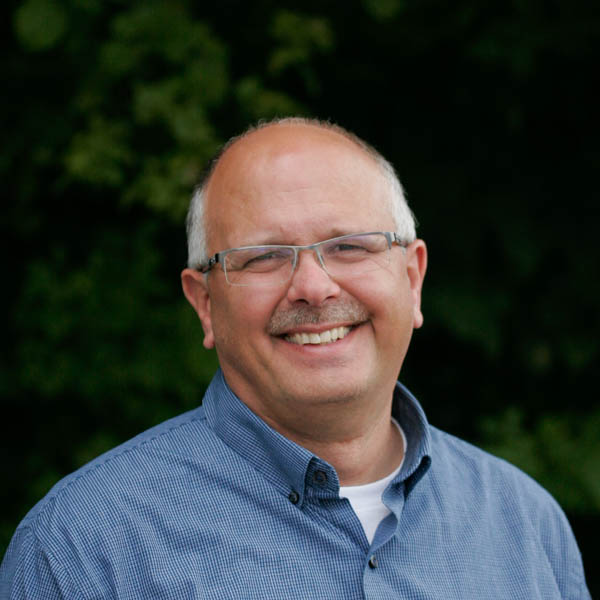 If I told you that "Lyndsey is a great volleyball player", you would believe me but not get too excited. If I said, "Lyndsey averages eight kills and three aces a match", you would get excited and think about when you could watch one of her games. And watching her would knock your socks off! The first statement tells you something. The second statement shows you Lyndsey's skill. That's the way it is with show and tell. We can tell somebody something but if we can show them….well, even better.

Every Sunday is a bit of show and tell. Or maybe it's tell and show, I'm not really sure. But we gather together and tell each other about God's love. We also show one another. It's the hug and strong handshake. It's when we sit down a moment and really listen to the joy or the hurt someone shares with us. Show and tell gets serious in worship. We are reminded of God's work in our lives. Sometimes it comes through a song or a hymn that is sung. Tears well up quickly or we sing a little louder in a heart felt testimony. We hear God's love but we also see it. Certain sermons do that too. Not only are we told about the gospel of grace….we see it and it pierces our hearts! Prayer's show us God. They remind us of God telling his story to us once again. I'm pretty sure Jesus used parables for this very reason. He wanted to show us and not just tell us.
Maybe its been a long time since Kindergarten when you or your kids had to bring something for show and tell. I brought a chicken into school one wintry day when I was in the first grade. I remember because the thing wiggled out of my hands and flew onto the teachers desk a few feet away. There were feathers all over the place. Needless to say, it was more showing than telling.
Why am I talking about this? Because we invite children to the Lord's Table. The sacraments are a beautiful show and tell time. In both baptism and Communion we see God's love. The sacraments show us the truth of the gospel. Let's not forget it! And children join us. Children may attend the Lord's Table not because of their good behavior, mastery of church teachings, or high level of maturity. They belong because God invites them through his covenant promises.
It's been 5 years since Westview began allowing children to participate in Communion at an early age. The Elders believe its time to remind families why we do so. We also want to invite children that previously have not participated to learn what it means to take Communion. As a Christian parent, God put you into a wonderful position to nurture your child's faith. As a church and as your pastor, we want to help you. On Wednesday Night [TONIGHT] after supper, as part of Wednesday Night Family Night, Pastor Pete will be leading a class talking about the Lord's Supper and children's participation in it. It might be a good refresher for you as an adult or as a parent. Come and join us in the Prayer Room at 6:35 PM PS… If you can't make tonight, I'll be sharing it again Sunday morning after church in the sanctuary from 11:30 to noon.
Anyway, that's how I see it.
Pastor Pete