A Reflection by Pastor Pete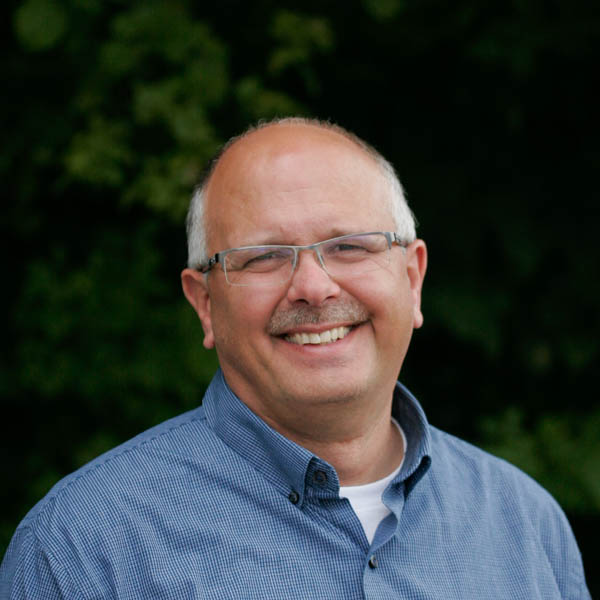 Let's start a little conversation. Look at the picture below. What do you see? What can we learn? How does it make you feel? There is a ton of symbolism here..look closely. Is that a halo around Maria's head?
You can find at least 12 allusions in the picture. Tell me about them. This picture is entitled "José y Marie" and illustrated by Everett Patterson.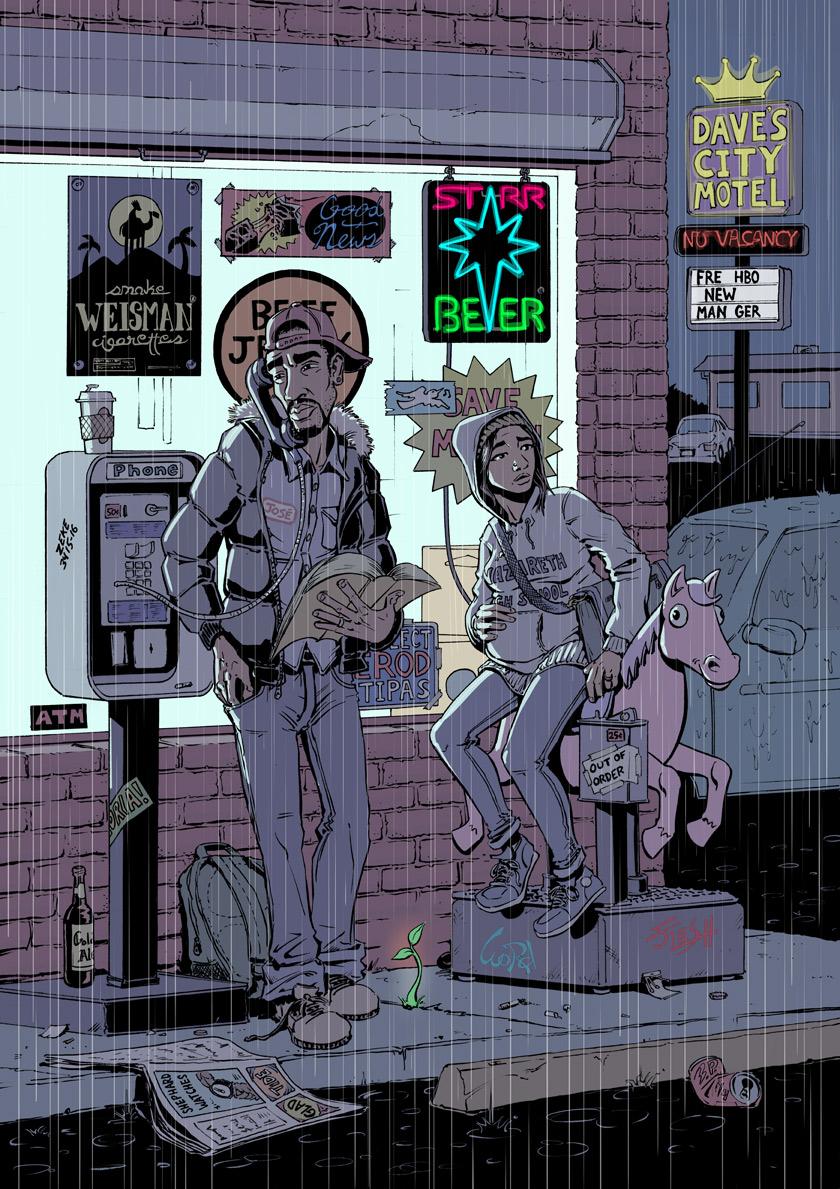 The depiction is of Jesus's parents, a young hispanic couple, in a modern setting. Not your typical nativity scene. But how different is it really? When God showed shows up as our Emmanuel, it is among the marginalized and powerless. Folks we too often tend to either sanitize or segregate. The desperation of José & Maria ought to make us realize their only hope really is the Messiah; —and ours too. If the good news we proclaim is not good for the poor, it is not the good news.
This picture reminds me that the incarnation didn't just happen two thousand years ago in a Middle Eastern backwater, but God is still with us and is our present reality.
This motel or gas station is so real. Everyone, rich or poor, has walked into a place like this. It teaches us to take people as they are, not as I would like them to be. Like Bethlehem in the waning moments before Jesus and like this unnamed place, it is not a destination. It's our lives where the events of God do happen. It is full of beauty and brokenness, prepared and not quite ready for Christ's coming.
I have a small hope that this image will come to mind when we see the hurting and struggling outside gas stations and on street corners. Perhaps there it reminds us that our Savior's parents (and indeed, Jesus himself) was at one time similarly troubled.
This year, for me, "José y Marie" reminds me that it's not about the memory of Christmas, it is about the immediacy of it. Our discipleship is a call to remember those who do not have a comfortable home or are the victims of abuse or have the violence of war etched upon their minds and their bodies. It seems to me that a deeper understanding of Advent and the coming of Christ is cultivated by images like this. It is here, in the struggle, that we find Christ anew.
So I ask again, what do you see and what can we learn. It's a powerful picture. It's my Christmas card this year. Share your thoughts with me at pastorpete@westviewcrc.org.
Anyway, that's how I see it. Pastor Pete